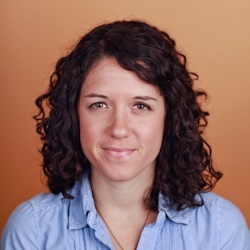 Q&A with Ashley Verrill, Software Advice
Every week our office conducts Market Knowledge Monday, as a fun way to stay up-to-date on industry news and educate blog readers on what's going on in the tech markets of some the Jobspring office cities. During a recent Market Knowledge Monday, Shane Tomlinson filled us in on a TechCrunch article, which discussed how Apple trains their At-Home Advisors, a group of customer service representatives who work remotely. We wanted to learn more about the tools and training methods Apple employs for their remote teams, so we followed up with the article's author, Software Advice CRM Analyst Ashley Verrill, to find out how other technology companies might leverage Apple's tactics.
Jobspring Partners: In your article you discuss the "At-Home Advisors" program at Apple, which is for employees who are hired remotely and never enter an Apple office. Do Apple employees who work on one of their campuses have a telecommuting option? And if so, how do they become eligible for it? And what is their training process?
Ashley: The only people I interviewed for this article were the at-home advisors, so I can't really speak to that with exact certainty (I did get a hold of Apple, but they refused to comment). However, I did get some really active discussion on the article from people who claimed to work for Apple, who said they don't have an official telecommuting policy. One person said they work in an onsite call center providing "chat" support for Apple and can work overtime from home (specifically, she said "we can also work as much overtime as we want, which includes taking PlayStation games home over the weekend to test them out."). So, it's possible their policy varies by department or is less defined than what they use for their at-home advisors. I would definitely be interested to know more details. Maybe they'll read our interview and chime in!
Jobspring Partners: In your opinion, could Apple's At-Home training program work for similar tech companies? Or does it only work because Apple is such a successful, well known company?
Ashley: Yes to both questions, because there are some tactics that could work for other companies, and others that only Apple can get away with because everyone wants Apple on their resume. For the latter, I think some of the intense monitoring they do during training, as far as watching mouse movements and calling your cell phone if they suspect you aren't there, would cause a lot of candidates to head for the hills in another context. But then there are things like the way Apple fosters camaraderie that I think could be really successful for any company. The biggest complaint I hear from remote workers in general is that they feel really isolated. This doesn't sound like someone who is engaged and excited about what they're doing, which inevitably leads to turnover issues.
Apple always starts trainings in groups of 20-100 people all in the same area. They meet for "class" online all at the same time and constantly chat and even talk on the phone with each other during training. Between classes, the moderators encourage trainees to talk about themselves. One of the advisors I spoke to talked about a crazy hat day where everyone turned on their camera to show their hat. Another person talked about days where everyone sent pictures of their lunch. This sounds kind of juvenile on the surface, and the folks I spoke to laughed about it, but it was clearly successful. Even people that no longer work at Apple told me they keep in touch with other former advisors.
Jobspring Partners: You discuss the tactics for At-Home training quite extensively but do not address the technologies used in the training process. For instance, is the video chat feature that managers employ, Skype? Or has Apple created their own software simply for this training program?
Ashley: The advisors I spoke to mentioned using Cisco's WebEx for online meetings, iDesk for content and lluminate Education for training modules, which is interesting because that's actually made for K-12 educators. Then, of course, every advisor is shipped a box before training with an iMac desktop computer, headset and their phone. Some advisors said they would get other products, depending on which division they were providing support for (services versus hardware).
Jobspring Partners: Outside of their managers, do remote employees have contact with employees that work on Apple's campuses, or are their remote teams within their "city hubs" their only connection to the Apple family?
Ashley: They didn't talk a lot about contact with any other physical Apple locations. One of the first things they do in training is talk about the culture, Steve Jobs, and working from the corporate office. They watch some videos and see pictures of the main office. Beyond that though, they don't make a concerted effort to connect remote works with physical locations. Some of the workers actually work for a contractor after training is over, so they are technically employed by someone else.
Jobspring Partners: In your research, were you able to get in touch with any managers of the At-Home Advisors program? And if so, do they have any advice for other managers in how to monitor and manage remote employees?
Ashley: No, but the advisors all spoke extremely positively about their managers. They said they made a real effort to "speak at their level." They weren't stuck on a high horse, and they were really proactive about making sure everyone in the group understood all of the training and were successful in the role. If someone failed a test, they would take time to review what answers they did get wrong and help them study up for the retake. They talked a lot about feedback, but not in a negative way. If something went wrong in their mock call, the whole group would immediately talk about it. This made it feel less like someone just wagging a finger at you. The advisors talked about them as being "mentors.
Metrics are also extremely important for advisors' success after training. Remote workers are monitored extremely closely, primarily by way of time-to-resolution and customer satisfaction. The agents with the best performance get the better schedules, time off, and even prizes like lunch paid for by Apple. So, I think as long as companies set clear expectations and have methods for monitoring performance of remote workers, they can moderate any productivity issues.