Article by Jason Cooper, Division Manager in Jobspring Silicon Valley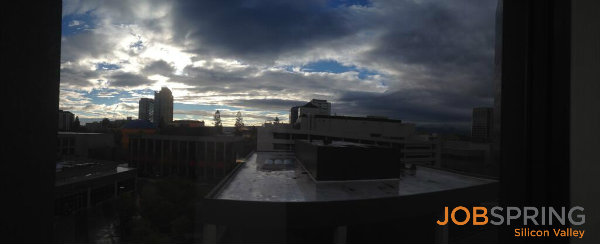 If you were to ask the average American what they picture when they hear Silicon Valley, they'd probably say the big names like Google in Mountain View, Apple in Cupertino, and the Stanford/Palo Alto lifestyle they saw in The Social Network. While these may be the landmarks people outside of California have come to know as the epicenter of technology, Silicon Valley has become a sprawling and growing landscape represented across the bay area. With Google and Apple buying up office space left and right in their respective cities, and companies like Palantir seemingly doing the same in Palo Alto, tech startups are often forced to find other cities to call home.
But let's say you want to move to the Silicon Valley; where do you start? Which areas were popular in the past and where is it hot spot now? Where will you be most profitable? Where are the startups and the big name companies located? Being in the tech recruiting space, we have all had ample experience in this market. Hopefully, with our knowledge, you'll be able to find your perfect location to get the most out of Silicon Valley.
Many people consider the Silicon Valley to be the technologically-savvy region ranging from San Mateo, California to San Jose. As Scott stated in a previous post, the area is booming and salaries are higher than ever. However, there is a serious concern throughout the Valley-- where do people live? How does anyone outside of the top dog execs or the plain lucky afford to live a comfortable life when an average one bedroom apartment goes for $2,100 a month? Where do the folks working the lower-salary tech jobs go?
Since the recession in 2010 things have slowly begun to change. A blazing hot startup and IPO market pushed salaries to record level highs, and with that market, housing prices have also risen. It has become incredibly difficult to purchase a home in the region. The local real estate market is selling faster than ever, thus driving rental prices higher and making it difficult for those not making the top bucks to live comfortably within their means.
Surprisingly, Downtown San Jose housing seems to be plateauing at a reasonable price through this real estate resurgence. There are multiple new apartments, offices, and entertainment spaces being built in the area, and there seems to be a lot of room to expand; which begs the question, how will all of this growth affect the cost of living and the economy of the region as a whole?
The Palo Alto area has had the largest growth in the Bay Area between the Summer of 2012 to Summer of 2013; while over the last three years, Santa Clara County has become the second fastest-growing county in California. One of the major reasons for the rapid population growth is the above average regional job growth.
Let's look at some of the local players within 5 miles of Palo Alto:
Apple, located in Cupertino: whose stock over the last three years has grown from $422/share to $580/share, while hitting a high of +$700/share during that time period
Google, Mountain View: 2010 – $610/share, 2013 - $1105/share (high-water mark)
Tesla, Palo Alto: 2010 - $22/share, 2013 -$150/share, with a high +/- $200/share
HortonWorks, Palo Alto: Founded in 2011 and still pre-IPO has received almost $100 million in funding.
So why are those numbers so important? They are directly correlated with opportunity. The common dominator for the candidates that we speak to everyday are: stability, cutting-edge technology, and an opportunity for growth. Silicon Valley is the 21st century's American Dream- the combination of professional growth, premier technology companies, mild winters and gorgeous summers makes the region, and specifically Palo Alto, an ideal place to begin or jump start your career. Not to mention salaries that are reminiscent of the ".Com Era".
However, this rapid expansion has created a predictable but not-so-easy to solve problem: where can we put everyone? Forget about office space or commercial real estate issues for a minute and let's just look at living situations. On November 5th, the voters of Palo Alto overturned a council approval for the development of 60 apartments and 12 single-family homes. The approved plan allowed housing developers to exceed zoning regulations for public benefit. The constituents of Palo Alto don't see it this way. They think the area is overpopulated, extremely dense, and parking is a nightmare. Check out this quote from a commenter on a recent article about Measure D, the aforementioned Palo Alto proposal-

"The damage is done and maneuvering downtown with wall-to-wall people and cars is disgusting. I'm so disappointed in this city and walk around frustrated every day I walk out my front door. I can't drive down my street to get to my house between 3pm – 6pm, we can't park in front of our house because all of the downtown employees, I sit in bumper-to-bumper traffic, and riding our bikes through all of this traffic is getting more dangerous…
-Downtown Palo Alto Resident - Link
The Peninsula has become an attractive place to set up shop. Available homes and office spaces in areas like Redwood City, San Mateo, Belmont, and San Bruno are popular choices. The rent in this region of the Bay Area is comparable and cheaper than many of the other surrounding areas. It's no secret that there is a shortage of qualified engineering talent out there. By living in the Peninsula, more transportation options, including public, becomes a possibility. The location is fairly central to people commuting from all directions. For example, the growing populace of tech work in Redwood City and San Francisco is just a short Cal-Train ride away. Want to go south? Taking the 280 to San Mateo or San Jose is a much more attractive option to avoid the bumper-to-bumper traffic found on one the most highly congested freeways in America.
For many of the same reasons, in addition to the number of bridges, certain cities in the east bay, like Fremont, are also becoming more popular. Granted, Palo Alto does have a certain associated appeal, but there are many so many advantages to moving 7-10 miles up the Peninsula that they just cannot be ignored.
Which Bay Area location sparked your interest? Did you find any insight to the area where you already live? Leave your comments and questions below!