Looking for a quick guide to prepare for your upcoming interview? The search for a new job is time-consuming prospect that often keeps you at your current role far longer than you should be. Don't let the interview hold you back any further in time or effort. Use these tips for before, during and after to leverage your interview opportunity for a job offer.
Stuck at the job search stage? Let a nearby Jobspring recruiter help.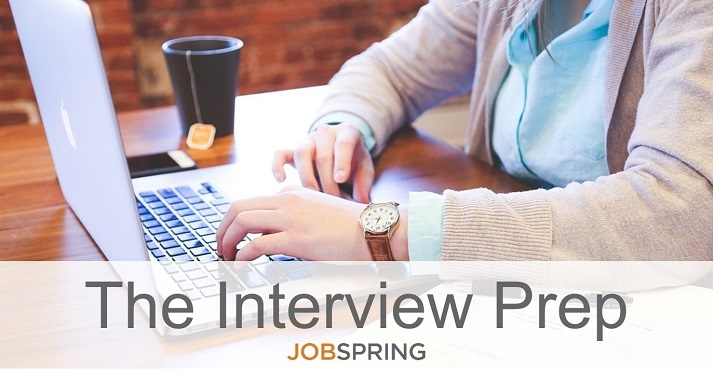 1. First up: your resume. This is the first impression that you make on your next potential employer, so use this to guide what you should and shouldn't be doing with it:
Be

concise and to the point with everything you include.

Don't

make things sound a lot more complicated than they were.

Start

with a simple and clear objective. Use the job's keywords.

Tailor

your experience for the role that you are applying for.

List

only technologies and skills you're comfortable and confident with.

I

nclude

skill level where applicable to these.

Focus

on your experience. Doing is better than knowing.

Show

how you used your skills rather than listing them.

Aim

to keep your resume to 2 pages max. It's not a novel!
2. Keep your LinkedIn profile up to date. This is your social resume, whether or not you know it. It's important to have an updated profile as LinkedIn is probably the most used tool by both employers and job-seekers. You're more accessible to employers and recruiters the more accurate and relevant your LinkedIn profile is. Give employers the chance to come and find you first, or pro-actively apply to their jobs on LinkedIn to set yourself apart.
3. Know about the company. Make sure you have as good of an understanding as possible of what the company does, and what some of their products are. When it's your turn to ask questions, don't be that person. "So, what exactly does your company do?" will turn off your potential employer. You're interested enough to interview. Act like it.
4. Research your interviewer. Use Google, LinkedIn, Twitter, the company website and any other outlets (Have they spoken at a recent event? Been featured in an article?) See if you share any common connections. Learn more about their background. Employ what you learn as topics of discussion or ways to relate to the interviewer right off the bat.
5. Have examples ready to go. Make sure you have at least 1 or 2 projects that you've worked on recently. If there are projects directly related to the role you're interviewing for, bring these up. Don't gloss over them either - go into details. Employers like hearing why you chose specific strategies, platforms or technologies.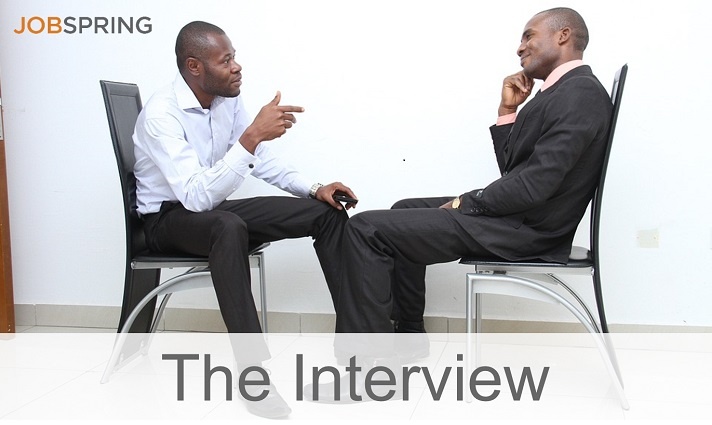 1. Respond directly to questions. Pay attention to the question that is being asked, and focus on answering that question alone. Do not start talking about a completely different topic. There will be opportunities for you later in the interview to bring up topics that you'd like to discuss.
2. Be honest about your skill set. If you're asked a question that you don't know the answer to, don't pretend to know the answer! Let the interviewer know that you don't have the answer, but don't stop there! Come up with a solution to the problem based on what you know about the topic. Employers are often very interested in seeing what type of problem solving skills potential employees have, and to see their thought process.
3. On that note, it's okay not to know everything. It is not okay to have no initiative to take on new challenges. Employers are probably not going to find a candidate that has 100% of the skills they want. Part of the reason you're probably looking for a new job is to learn new skills, and most employers know this. Show them you're able to pick up new skills quickly by proposing a solution to the problem, even without those hard skills yet.
4. Ignore a rude interviewer. Spoiler alert: your interviewers are only human. Don't let this put you off for the rest of the interview. After meeting with him/her, you may decide this company is not the right place for you. Keep your cool throughout the interview and make a positive impression. You never know when you might cross paths with them again. This is sometimes used as an interview tactic; working in engineering and IT is known to have situations that are high pressure. Some employers want to see how you'll react in uncomfortable, high-stress situation.
5. Be engaged. The interview is a platform for the employer to assess your skills, and see if you are a fit for their company. It is also a time for you to figure out whether or not the company is a fit for you. When you are given the opportunity, have questions and discussion topics prepared. You need to show the employer that you are genuinely interested in the position. Start with questions specifically about the company, and the job itself. Leave compensation/benefits questions for later. You don't want to give off an impression that those things are the only important topics for you.
Ready for the interview stage of your job search? Apply to a job here.
Always follow-up with a thank you note after your interview. This may seem like a trivial gesture, but it could be the differentiator between you and other candidates. There are many times where an employer is struggling to decide between 2-3 candidates, and end up hiring the candidate who did that one extra something. It show your appreciation for being considered for the position, and gives you a last opportunity to show your interest. Here are a few tips:
A short letter is fine. A long letter is desperate.

Be personal. Don't google an outline and skip personal details.

Thank the manager for setting up the interview and setting aside time to meet. Also thank any team members in this area.

Bring up specific parts of the interview that you enjoyed

Highlight key reasons as to why you're interested in the job.

Close the letter with an indication you look forward to hearing back, and if they have any questions they should contact you.
Here are some related job search tips: