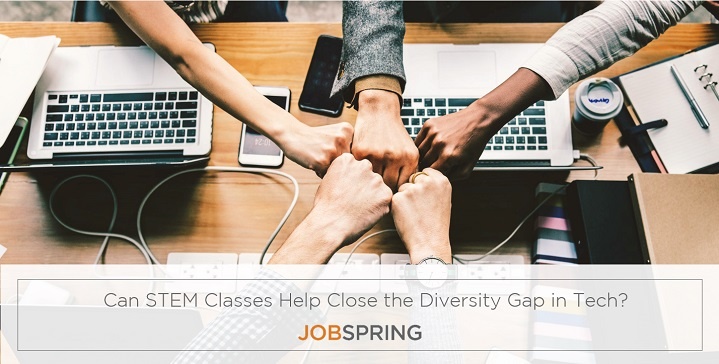 While women have made undeniable strides in the workforce, they remain vastly underrepresented across many industries, including tech. Less than 25% of technologists are women, a rate that is even lower for women of color. For the women that do make their way into these roles, they'll likely find that women technologists earn less than their male counterparts more than 60% of the time.
For now, the proof is in the paycheck; not only are men in tech out-earning women -- but they're more likely to have technical roles like software engineering and programming, while women currently gravitate toward product management or administrative roles within a tech team.
Cash in Higher Paychecks with These Salary Tips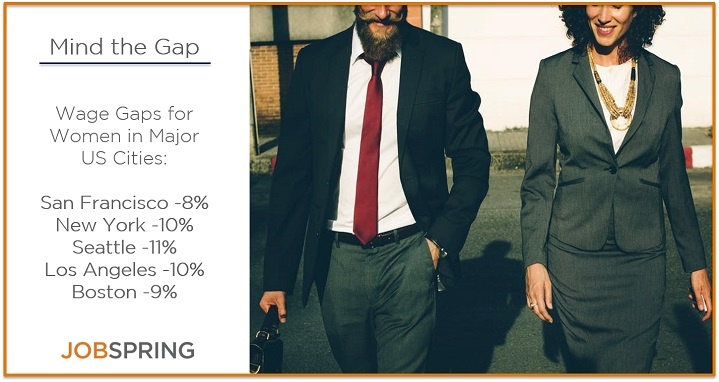 Hiring managers can look toward Netflix's Culture Creator Patty McCord for leadership; in her book, "Powerful: Building a Culture of Freedom and Responsibility" McCord cites giving women equal share of job opportunities as the best way to accelerate their culture. She strongly believes that the "pipeline issue" is a myth and that women are just as qualified as men - simply looked over for the job.
"All of us, companies included, need to take a step back and do something about it. If you want more women in leadership positions in our workforce, hire them. Interview them and then hire them," says Netflix Culture Creator, Patty McCord.
By taking conscious action toward hiring women in tech, we not only can change the employment and wage gap, but also help shape how the generation of female engineers, coders and tech-eprenurs view their potential. The more that young girls can see and relate to women succeeding in tech, the more they will be encouraged to follow the same path. The good news for now? This systemic flaw is showing signs of change in the tech world, as young women are increasingly encouraged to explore STEM fields including tech, coding and more.
Click Here to View Open Tech Jobs in Your City
Getting Women in Tech: Close the Education Gap Early On
Notable organizations like Code/Interactive have conducted extensive research, which has proven that students who have obtained Computer Science degrees successfully in college predominantly had some programming experience before starting their degree. The problem is, girls are less likely to explore these fields early on. Even more concerning, students of color and of low-income backgrounds are 12 times less likely to have access to computer science in their high school curriculum.
This trend has been widely verified by educators; many young women have veered away from tech because of social conditioning and are not self-identifying in tech classes. Boys tend to realize quickly in high school, 'I can do this,' so they're getting to the right colleges to make sure they can take courses in this field -- which ultimately land them in technology fields with higher-paying roles more often than their female or diverse competition.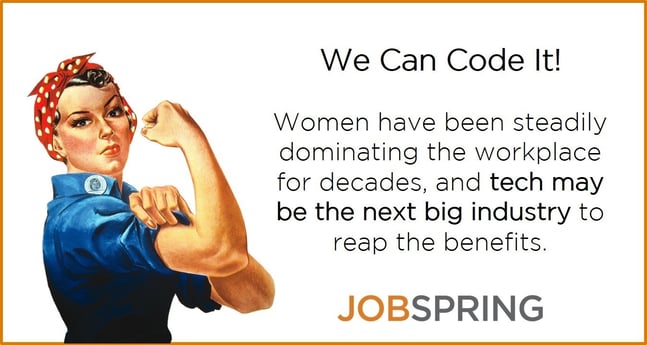 Furthermore, a study by The Girl Scouts Research Institute revealed that 74% of the girls expressed interest in science, technology, engineering and math - yet only 13% said those fields would be their first choice for a career. This discouragement is likely due to social standards and expectations that don't push these females into tech at the right time.
Want to Meet More Women Leading in Tech? Find Networking Events in Your City
The earlier girls can be exposed to tech, the more likely they will become interested. One example of promoting this to females is that Girl Scouts as young as five can now earn up to 17 cybersecurity Girl Scout badges as part of their preparedness training. Currently, women hold 11% of global cybersecurity jobs. By giving young girls the imperative tools needed to girls protect their online identities, they are ushering in the next generation of cyber-preparedness.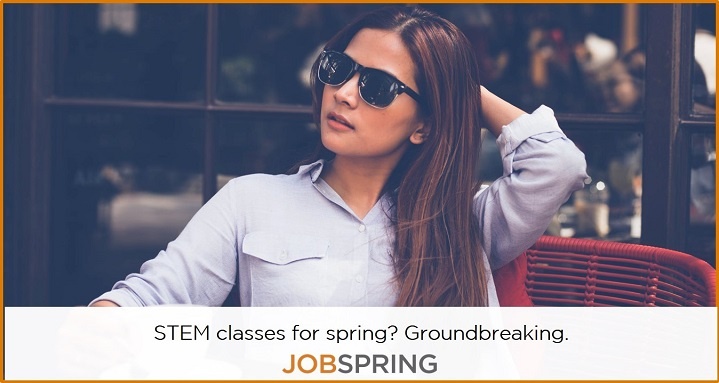 This larger campaign has gone even more mainstream with organizations like Girls Who Code and Koding with Klossy, a free coding camp for girls, created by supermodel Karlie Kloss. Kloss is helping break an important stereotype that women can be both beautiful, intelligent and excited about coding and technology. This increases the 'cool' factor for young women, as well as giving them the competitive tech skills they need. With rising feminists movements like #TimesUp and #FutureisFemale, women are empowering each other to break barriers, ceilings, and gender stereotypes.
Help Close the Talent Gap with Tech Education Today
With supportive programs, educators and organizations like the above making tech education accessible for young girls, the future is bright -- but change is crucial today. After all, about 47% of the workforce is female, so as the war for talent continues to heat up, hiring managers and all companies employing technology workers will need more of that percentage to start pursuing careers in technology. What can you do?
For those in decision-making roles like tech hiring managers, make sure that women are interviewed and considered equally to their male counterparts for open roles.
As a technology professional, you can make an effort to be a part of Women in Tech events - they are gender neutral!
Mentor young women interested in technical fields and help make connections for them professionally.
Be vocal about wins and the importance of females in technology to help inspire the next generation. This can be as simple as spreadinf the word about events, organizations, and STEM education. This can start at home, in the workplace or through social media.
You can volunteer your time with non-profit organizations like Girls Who Code, or as a company sponsor events that support the cause.
Companies can create inclusive, diverse environments for their workers. Know a great company doing this already? Nominate them as the Best Tech Workplace For Diversity at the Timmy Awards this year!
Looking to hire more diversely, but don't know where to start? We can help you hire women in tech.